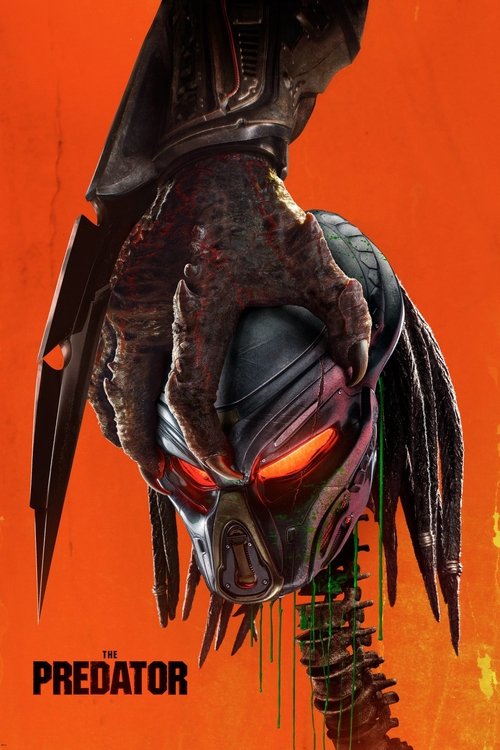 Showtimes
Selected Date
IMAX
Select a date to reserve your tickets.
Today11/20
Wed11/21
Thu11/22
cal
Details
Release Date: September 13, 2018
Genres: Horror, Science Fiction, Action, Adventure
Director: Shane Black
Storyline
From the outer reaches of space to the small-town streets of suburbia, the hunt comes home. Now, the universe's most lethal hunters are stronger, smarter and deadlier than ever before, having genetically upgraded themselves with DNA from other species. When a young boy accidentally triggers their return to Earth, only a ragtag crew of ex-soldiers and a disgruntled science teacher can prevent the end of the human race.
Cast View More
Boyd Holbrook

Quinn McKenna

Olivia Munn

Casey Bracket

Jacob Tremblay

Rory McKenna

Trevante Rhodes

Nebraska Williams

Sterling K. Brown

Keegan-Michael Key

Alfie Allen

Yvonne Strahovski

Emily

Thomas Jane

Augusto Aguilera

Jake Busey

Edward James Olmos

Niall Matter

Sapir

Dean Redman

Sgt. Gomez

Steve Wilder

Doug Amaturo

Nikolas Dukic

Derek

Andrew Jenkins

Lieutenant

Crystal Mudry

Security Guard

Paul Lazenby

Biker

Lochlyn Munro

Lt. General Marks

Devielle Johnson

Lead Merc

RJ Fetherstonhaugh

Agent Church

Jay Hector

Actor

Eduard Witzke

Security Tech

Rhys Williams

F22 Pilot

Sean Kohnke

Barn Merc #5

Kyle Strauts

Emmisary

Anousha Alamian

Cryptographer

Marcio Moreno

Sobbing Vet

Javier Lacroix

Diaz (Bartender)

Sarah Ziolkowski

Soldier

Harrison MacDonald

F22 Pilot #2

Malcolm Masters

F-22 Pilot #1

Colin Corrigan

Stargazer Tech

Gabriel LaBelle

EJ

Brian A. Prince

Emissary #1

Vin Asim

Sonny

Inka Malovic

Woodhurst's aid (uncredited)

Patrick Sabongui

Merc

Mathew Yanagiya

Merc #5

J.C. Williams

Mercenary

Byron Briscoe

Merc #2

Kathryn Marie Robinson

College Student

Kory Grim

Surveillance tech
Movie details and information powered by TMDb.
This site uses the TMDb API but is not endorsed or certified by TMDb.