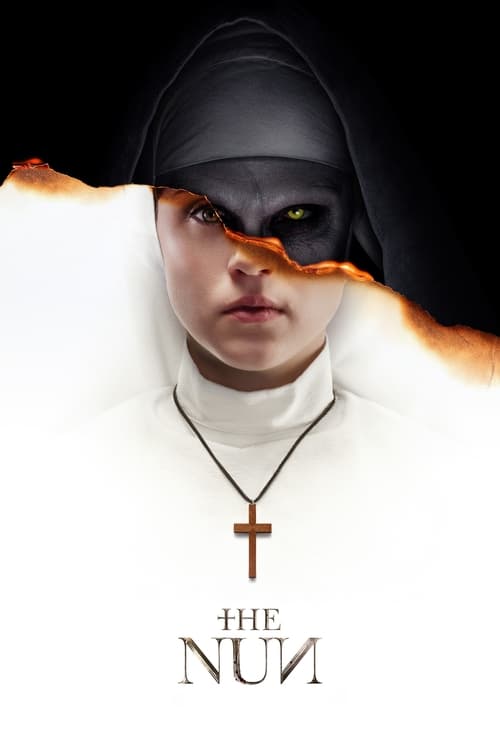 Showtimes
Selected Date
Elite Cinema III
Select a date to reserve your tickets.
Today6/26
Thu6/27
Fri6/28
cal
Details
Release Date: September 5, 2018
Genres: Horror, Mystery, Thriller
Director: Corin Hardy
Storyline
When a young nun at a cloistered abbey in Romania takes her own life, a priest with a haunted past and a novitiate on the threshold of her final vows are sent by the Vatican to investigate. Together they uncover the order's unholy secret. Risking not only their lives but their faith and their very souls, they confront a malevolent force in the form of the same demonic nun that first terrorized audiences in "The Conjuring 2," as the abbey becomes a horrific battleground between the living and the damned.
Cast View More
Bonnie Aarons

The Nun / Valak

Taissa Farmiga

Sister Irene

Demián Bichir

Father Burke

Jonas Bloquet

Maurice "Frenchie" Theriault

Charlotte Hope

Sister Victoria

Ingrid Bisu

Sister Oana

Jonny Coyne

Gregoro

Jared Morgan

Marquis

Sandra Teles

Sister Ruth

Boiangiu Alma

Demon Nun

August Maturo

Daniel

Michael Smiley

Father Pasquale

Patrick Wilson

Ed Warren (archive footage)

Vera Farmiga

Lorraine Warren (archive footage)

Lili Taylor

Carolyn Perron (archive footage)

Christof Veillon

Older Maurice Theriault (archive footage)

Dee Bradley Baker

Demonic Voice

Debra Wilson

Demonic Voice

Mark Steger

Duke

Lidiya Korotko

Barmaid

Gabrielle Downey

The Abbess

David Horovitch

Cardinal Conroy

Tudor Munteanu

Grigore

Lili Bordán

Waitress Marta

Manuela Ciucur

Sister Christine

Emma Appleton

Elena

Daniel Mandehr

Farmer Jozef

Jamie Muscato

Father Patino
Movie details and information powered by TMDb.
This site uses the TMDb API but is not endorsed or certified by TMDb.