Spiral: From the Book of Saw
|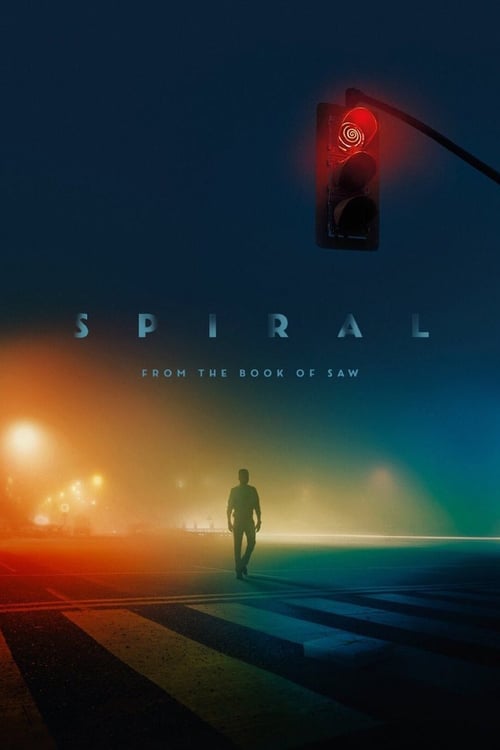 Showtimes
Selected Date
Elite Cinema III
Select a date to reserve your tickets.
Today1/27
Sat1/28
Sun1/29
cal
Details
Release Date: May 12, 2021
Genres: Thriller, Horror, Mystery
Director: Darren Lynn Bousman
Storyline
Working in the shadow of an esteemed police veteran, brash Detective Ezekiel "Zeke" Banks and his rookie partner take charge of a grisly investigation into murders that are eerily reminiscent of the city's gruesome past. Unwittingly entrapped in a deepening mystery, Zeke finds himself at the center of the killer's morbid game.
Cast View More
Chris Rock

Ezekiel 'Zeke' Banks

Samuel L. Jackson

Marcus

Max Minghella

William Schenk

Marisol Nichols

Captain Angie Garza

Morgan David Jones

Officer Barrett

Frank Licari

Charlie Schenk

John Tokatlidis

Burns

Zoie Palmer

Kara Boswick

Dan Petronijevic

Det. Marv Boswick

Nazneen Contractor

Chada

Edie Inksetter

Det. Kraus

K. C. Collins

Det. Drury

Josh Stolberg

Police Officer

Brian Cook

Reporter

Leila Leigh

Police Officer

Christopher Tai

Officer Johnson

Chris Ramsay

Andrew Perun

Paramedic

Luke Gallo

Drug Dealer

Isys Alexis

Woman

Leonidas Castrounis

Young Boy

Genelle Williams

Lisa Banks

Ali Johnson

Jeannie Lewis

Heidi Matijevic

Hooker (uncredited)

Elena Khan

Homeless 1 (uncredited)
Movie details and information powered by TMDb.
This site uses the TMDb API but is not endorsed or certified by TMDb.