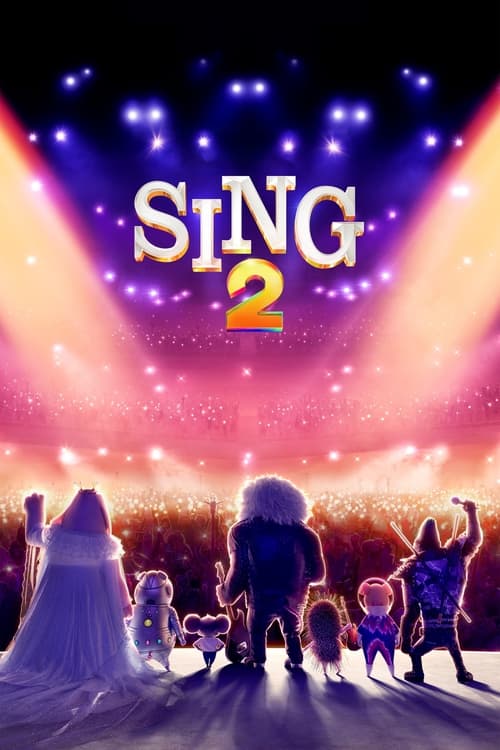 Showtimes
Selected Date
Elite Cinema III
Select a date to reserve your tickets.
Today12/1
Fri12/2
Sat12/3
cal
Details
Release Date: December 1, 2021
Genres: Animation, Comedy, Family, Music
Director: Garth Jennings
Storyline
Buster and his new cast now have their sights set on debuting a new show at the Crystal Tower Theater in glamorous Redshore City. But with no connections, he and his singers must sneak into the Crystal Entertainment offices, run by the ruthless wolf mogul Jimmy Crystal, where the gang pitches the ridiculous idea of casting the lion rock legend Clay Calloway in their show. Buster must embark on a quest to find the now-isolated Clay and persuade him to return to the stage.
Cast View More
Matthew McConaughey

Buster Moon (voice)

Reese Witherspoon

Rosita (voice)

Scarlett Johansson

Ash (voice)

Taron Egerton

Johnny (voice)

Bobby Cannavale

Jimmy Crystal (voice)

Tori Kelly

Meena (voice)

Nick Kroll

Gunter (voice)

Halsey

Porsche Crystal (voice)

Pharrell Williams

Alfonso (voice)

Nick Offerman

Norman (voice)

Letitia Wright

Nooshy (voice)

Eric André

Elwood (voice)

Chelsea Peretti

Suki (voice)

Bono

Clay Calloway (voice)

Garth Jennings

Karen Crawly (voice)

Adam Buxton

Klaus Kickenklober (voice)

Edgar Wright

Additional Voices (voice)
Movie details and information powered by TMDb.
This site uses the TMDb API but is not endorsed or certified by TMDb.