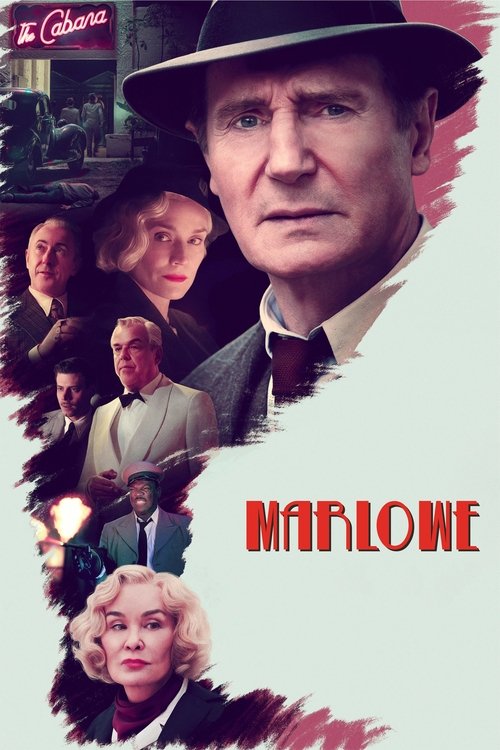 Showtimes
Selected Date
Elite Cinema III
Select a date to reserve your tickets.
Today9/25
Tue9/26
Wed9/27
cal
Details
Release Date: February 15, 2023
Genres: Mystery, Thriller
Director: Neil Jordan
Storyline
As bad business and loneliness is taking its toll on private detective Philip Marlowe, a beautiful blonde arrives and asks him to find her ex-lover, which proves to be just a small part in a bigger mystery.
Cast View More
Liam Neeson

Philip Marlowe

Diane Kruger

Clare Cavendish

Jessica Lange

Dorothy Cavendish

Danny Huston

Floyd Hanson

Alan Cumming

Lou Hendricks

Ian Hart

Joe Green

Adewale Akinnuoye-Agbaje

Cedric

Daniela Melchior

Lynn Peterson

Patrick Muldoon

Richard Cavendish

Colm Meaney

Bernie Ohls

François Arnaud

Nico Peterson

Kim DeLonghi

Broad with the Cigarette

Julius Cotter

The Medical Examiner

Mark Schardan

Director

Gary Anthony Stennette

Car Park Painter

Billy Jeffries

Cameraman
Movie details and information powered by TMDb.
This site uses the TMDb API but is not endorsed or certified by TMDb.