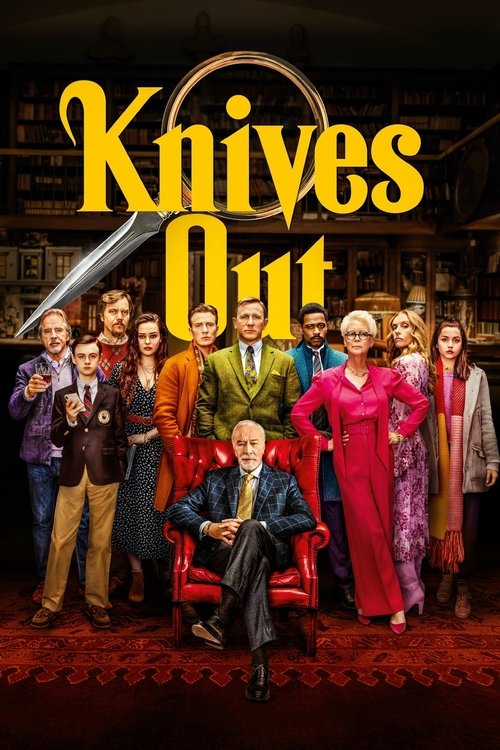 Showtimes
Selected Date
Elite Cinema III
Select a date to reserve your tickets.
Today5/30
Sun5/31
Mon6/1
cal
Details
Release Date: November 27, 2019
Genres: Mystery, Thriller, Comedy
Director: Rian Johnson
Storyline
When renowned crime novelist Harlan Thrombey is found dead at his estate just after his 85th birthday, the inquisitive and debonair Detective Benoit Blanc is mysteriously enlisted to investigate. From Harlan's dysfunctional family to his devoted staff, Blanc sifts through a web of red herrings and self-serving lies to uncover the truth behind Harlan's untimely death.
Cast View More
Daniel Craig

Detective Benoit Blanc

Ana de Armas

Marta Cabrera

Chris Evans

Ransom Drysdale

Lakeith Stanfield

Lieutenant Elliott

Jamie Lee Curtis

Linda Drysdale

Toni Collette

Joni Thrombey

Michael Shannon

Walt Thrombey

Don Johnson

Richard Drysdale

Katherine Langford

Meg Thrombey

Jaeden Martell

Jacob Thrombey

Christopher Plummer

Harlan Thrombrey

Riki Lindhome

Donna Thrombrey

Frank Oz

Alan Stevens

M. Emmet Walsh

Mr Proofroc

Raúl Castillo

Policier

Noah Segan

Trooper Wagner

K Callan

Great Nana Thrombey

Shyrley Rodriguez

Alicia

Edi Patterson

Fran

Marlene Forte

Mrs. Cabrera

Kerry Frances

Sally

Gary Tanguay

Local News Anchor

Octavia Chavez-Richmond

Other Woman

Joseph Gordon-Levitt
Movie details and information powered by TMDb.
This site uses the TMDb API but is not endorsed or certified by TMDb.