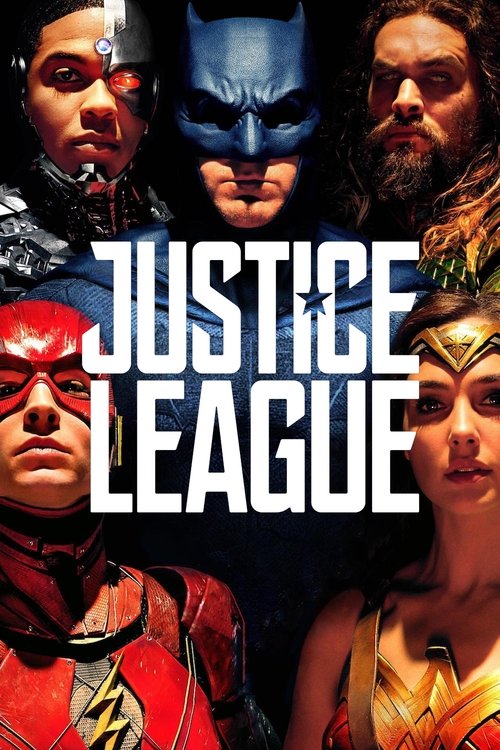 Showtimes
Selected Date
IMAX
Select a date to reserve your tickets.
Today11/20
Wed11/21
Thu11/22
cal
Details
Release Date: November 15, 2017
Genres: Action, Adventure, Fantasy, Science Fiction
Director: Zack Snyder
Storyline
Fueled by his restored faith in humanity and inspired by Superman's selfless act, Bruce Wayne and Diana Prince assemble a team of metahumans consisting of Barry Allen, Arthur Curry, and Victor Stone to face the catastrophic threat of Steppenwolf and the Parademons who are on the hunt for three Mother Boxes on Earth.
Cast View More
Ben Affleck

Bruce Wayne / Batman

Henry Cavill

Kal-El / Clark Kent / Superman

Amy Adams

Lois Lane

Gal Gadot

Diana Prince / Wonder Woman

Ezra Miller

Barry Allen / Flash

Jason Momoa

Arthur Curry / Aquaman

Ray Fisher

Victor Stone / Cyborg

Jeremy Irons

Alfred Pennyworth

Diane Lane

Martha Kent

Connie Nielsen

Queen Hippolyta

J.K. Simmons

Commissioner James Gordon

Ciarán Hinds

Steppenwolf (voice)

Joe Morton

Silas Stone

David Thewlis

Ares

Amber Heard

Mera

Billy Crudup

Henry Allen (uncredited)

Julian Lewis Jones

King Atlan

Michael McElhatton

Black Clad Alpha

Marc McClure

Officer Ben Sadowsky

Joe Manganiello

Slade Wilson / Deathstroke (uncredited)

Jesse Eisenberg

Lex Luthor (uncredited)

Lisa Loven Kongsli

Menalippe

Ingvar Eggert Sigurðsson

Mayor (as Ingvar Sigurdsson)

Gemma Refoufi

Lex Luthor's Guard

Kelly Burke

Air Force Security Officer

Paulina Boneva

Paramedic Gotham City Hospital

Alexandra Ford

Front Row Football Fan

Eleanor Matsuura

Epione

Daniel Stisen

Ancient Warrior

Samantha Jo

Euboea

Sergi Constance

Zeus
Movie details and information powered by TMDb.
This site uses the TMDb API but is not endorsed or certified by TMDb.