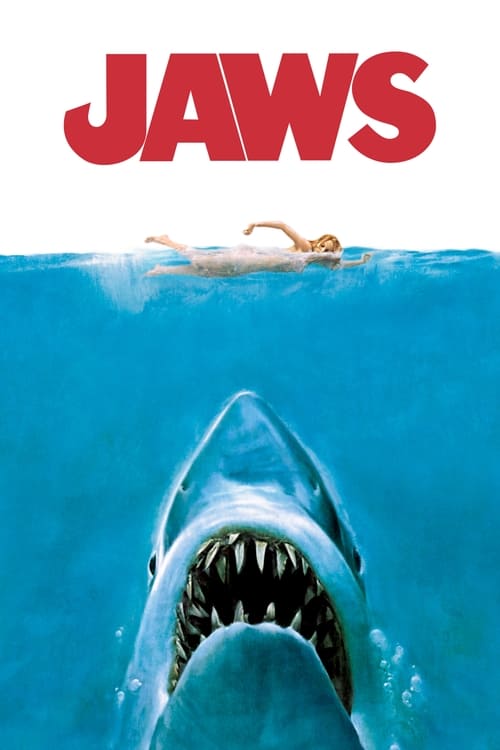 Showtimes
Selected Date
IMAX
Select a date to reserve your tickets.
Today1/27
Sat1/28
Sun1/29
cal
Details
Release Date: June 20, 1975
Genres: Horror, Thriller, Adventure
Director: Steven Spielberg
Storyline
When an insatiable great white shark terrorizes the townspeople of Amity Island, the police chief, an oceanographer and a grizzled shark hunter seek to destroy the blood-thirsty beast.
Cast View More
Roy Scheider

Police Chief Martin Brody

Richard Dreyfuss

Matt Hooper

Robert Shaw

Quint

Murray Hamilton

Mayor Larry Vaughn

Lorraine Gary

Ellen Brody

Chris Rebello

Michael 'Mike' Brody

Jay Mello

Sean Brody

Jeffrey Kramer

Deputy Leonard 'Lenny' Hendricks

Carl Gottlieb

Ben Meadows

Susan Backlinie

Christine 'Chrissie' Watkins

Jonathan Filley

Tom Cassidy

Lee Fierro

Mrs. Kintner

Jeffrey Voorhees

Alex M. Kintner

Craig Kingsbury

Ben Gardner

Phil Murray

Mr. Taft

Fritzi Jane Courtney

Mrs. Taft (uncredited)

Belle McDonald

Mrs. Posner (uncredited)

Ted Grossman

Estuary Victim

Robert Nevin

Medical Examiner

Peter Benchley

Interviewer

Dorothy Fielding

Girl in Music Store (uncredited)

David Engelbach

Research Assistant (uncredited)

Joseph Oliveira

Swimmer (uncredited)

Beverly Powers

Topless Swimmer (uncredited)

Ayn Ruymen

Nurse (uncredited)

Christopher Sands

Lifeguard (uncredited)

Rex Trailer

Scout Master (uncredited)

Joe La Creta

Barwood (uncredited)

Denise Cheshire

Swimming Chrissie - First Victim (uncredited)

Steven Spielberg

Amity Point Lifestation Worker (voice) (uncredited)
Movie details and information powered by TMDb.
This site uses the TMDb API but is not endorsed or certified by TMDb.