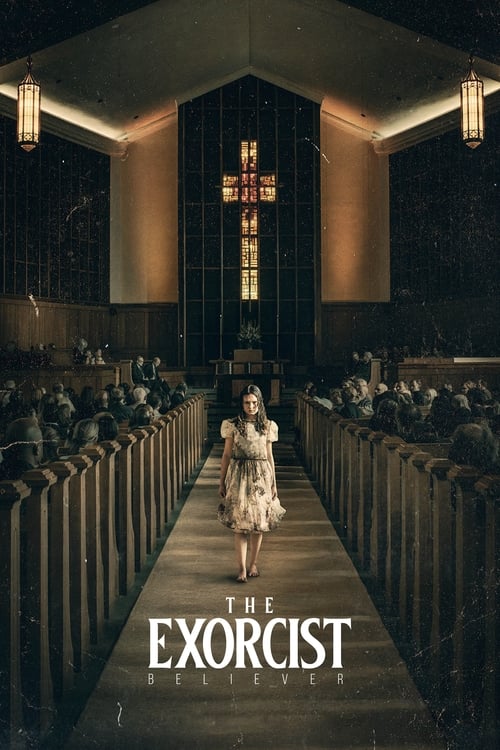 Showtimes
Selected Date
IMAX
Select a date to reserve your tickets.
Today12/1
Sat12/2
Sun12/3
cal
Details
Release Date: October 4, 2023
Genres: Horror
Director: David Gordon Green
Storyline
Since the death of his wife 12 years ago, Victor Fielding has raised their daughter, Angela on his own. But when Angela and her friend Katherine disappear in the woods, only to return three days later with no memory of what happened to them, it unleashes a chain of events that will force Victor to confront the nadir of evil and, in his terror and desperation, seek out the only person alive who has witnessed anything like it before: Chris MacNeil.
Cast View More
Ellen Burstyn

Chris MacNeil

Jennifer Nettles

Ann Dowd

Leslie Odom Jr.

Victor Fielding

Olivia Marcum

Katherine

Lidya Jewett

Angela Fielding

Raphael Sbarge

Pastor

E.J. Bonilla

Father Maddox

Antoni Corone

Father Phillips

Danny McCarthy

Stuart

Norah Murphy

Hannah

Chloe Traicos

Self (archive footage)

Chandu Kanuri

Daniel

Richard Carr III

Doctor

Okwui Okpokwasili

Malena Cunningham Anderson

News Reporter

Emily Rachel Gordon

Catholic Choir Member

Linda Boston

Principal

Nick Benas

Neighbor

Justin Paul Warren

Portrait Dad

Seth Loven

Patient

Dylan Probert

Catholic Choir Member

Amanda Beth

Nurse

Lariah Alexandria

Deshanah

Cecil Chatman

Orderly

Rory Gross

Tyler

Nigel Barto

Nurse

Edward James Warren

Portrait Son

Forrest Briggs

Paramedic

Eliseo Antonio Paredes

Doctor

Heather Kantor

Receptionist (uncredited)

Ricardo Vargas

Doctor (uncredited)
Movie details and information powered by TMDb.
This site uses the TMDb API but is not endorsed or certified by TMDb.