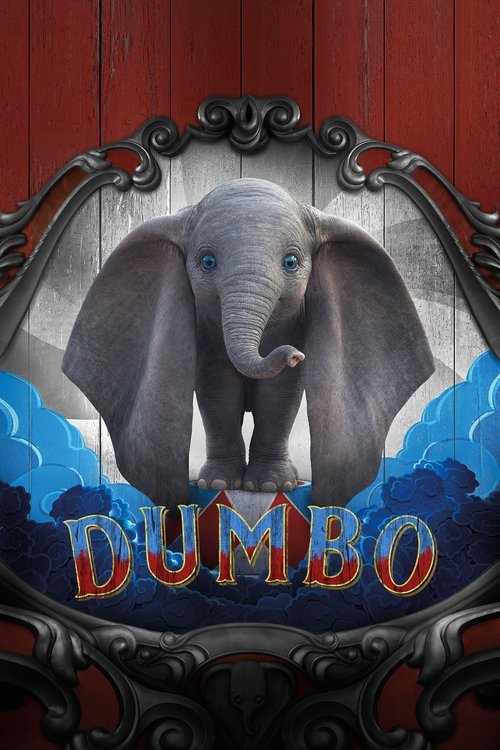 Showtimes
Selected Date
Elite Cinema III
Select a date to reserve your tickets.
Today12/16
Tue12/17
Wed12/18
cal
Details
Release Date: March 27, 2019
Genres: Adventure, Family, Fantasy
Director: Tim Burton
Storyline
A young elephant, whose oversized ears enable him to fly, helps save a struggling circus, but when the circus plans a new venture, Dumbo and his friends discover dark secrets beneath its shiny veneer.
Cast View More
Colin Farrell

Holt Farrier

Michael Keaton

V. A. Vandemere

Danny DeVito

Max Medici

Eva Green

Colette Marchant

Finley Hobbins

Joe Farrier

Nico Parker

Milly Farrier

Alan Arkin

J. Griffin Remington

Sandy Martin

Verma

Joseph Gatt

Skellig

Deobia Oparei

Rongo

Kamil Lemieszewski

Circus Attendant

Sharon Rooney

Miss Atlantis

Douglas Reith

Sotheby

Roshan Seth

Pramesh Singh

Lampros Kalfuntzos

Dreamland Patron Guard (voice)

Lars Eidinger

Hans Brugelbecker

Tom Seekings

Teenager in Crowd

Heather Rome

Stuffy Society Woman

Scott Haney

Rancher

Erick Hayden

Rancher

Greg Canestrari

Heckler

Chris Rogers

Heckler
Movie details and information powered by TMDb.
This site uses the TMDb API but is not endorsed or certified by TMDb.