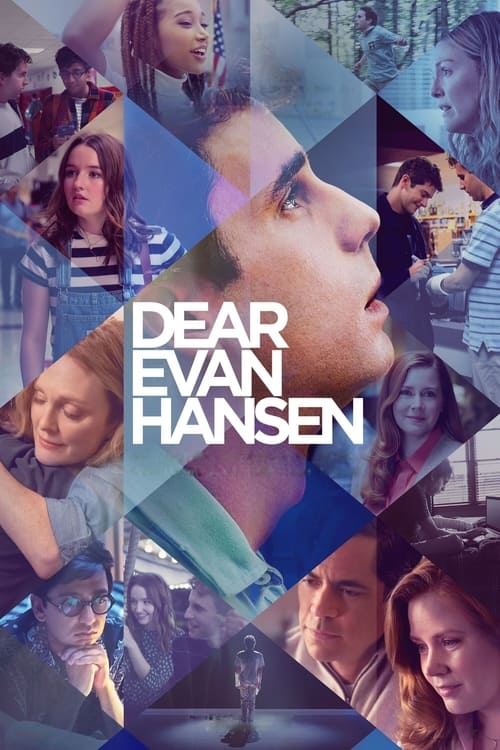 Showtimes
Selected Date
Elite Cinema III
Select a date to reserve your tickets.
Today1/27
Sat1/28
Sun1/29
cal
Details
Release Date: September 24, 2021
Genres: Drama
Director: Stephen Chbosky
Storyline
Evan Hansen, a high schooler with social anxiety, unintentionally gets caught up in a lie after the family of a classmate who committed suicide mistakes one of Hansen's letters for their son's suicide note.
Cast View More
Ben Platt

Evan Hansen

Amy Adams

Cynthia Murphy

Kaitlyn Dever

Zoe Murphy

Julianne Moore

Heidi Hansen

Amandla Stenberg

Alana Beck

Nik Dodani

Jared Kleinman

Colton Ryan

Connor Murphy

Danny Pino

Larry

DeMarius R. Copes

Oliver

Isaac Powell

Rhys

Liza Kate

Gemma

Avery Bederman

Isabelle

Gerald Caesar

Josh

Kate Chen

High School Student
Movie details and information powered by TMDb.
This site uses the TMDb API but is not endorsed or certified by TMDb.