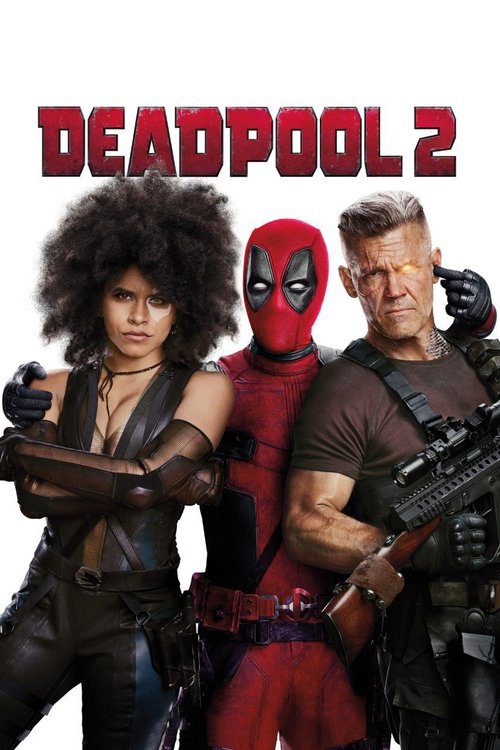 Showtimes
Selected Date
IMAX
Select a date to reserve your tickets.
Today1/23
Thu1/24
Fri1/25
cal
Details
Release Date: May 15, 2018
Genres: Action, Comedy, Science Fiction
Director: David Leitch
Storyline
Wisecracking mercenary Deadpool battles the evil and powerful Cable and other bad guys to save a boy's life.
Cast View More
Ryan Reynolds

Wade Wilson / Deadpool

Josh Brolin

Nathan Summers / Cable

Morena Baccarin

Vanessa Carlyle / Copycat

Zazie Beetz

Neena Thurman / Domino

T.J. Miller

Jack "Weasel" Hammer

Brianna Hildebrand

Ellie Phimister / Negasonic Teenage Warhead

Stefan Kapičić

Piotr Rasputin / Colossus (voice)

Jack Kesy

Black Tom Cassidy

Julian Dennison

Rusty Collins / Fire Fist

Shiori Kutsuna

Yoiki

Leslie Uggams

Blind Al

Karan Soni

Dopinder

Eddie Marsan

Terry Crews

G.W. Bridge

Stan Lee

Hayley Sales

Bill Skarsgård

Axel Cluney / Zeitgeist

Luke Roessler

Cereal Kid

Rob Delaney

Pete Wisdom

Lewis Tran

Shatterstar
Movie details and information powered by TMDb.
This site uses the TMDb API but is not endorsed or certified by TMDb.