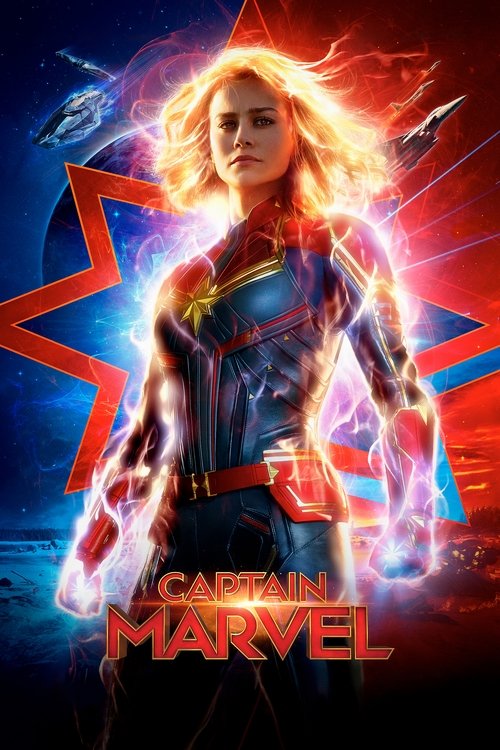 Showtimes
Selected Date
IMAX
Select a date to reserve your tickets.
Today5/20
Tue5/21
Wed5/22
cal
Details
Release Date: March 6, 2019
Genres: Action, Adventure, Science Fiction
Director: Ryan Fleck
Storyline
The story follows Carol Danvers as she becomes one of the universe's most powerful heroes when Earth is caught in the middle of a galactic war between two alien races. Set in the 1990s, Captain Marvel is an all-new adventure from a previously unseen period in the history of the Marvel Cinematic Universe.
Cast View More
Brie Larson

Carol Danvers / Captain Marvel

Samuel L. Jackson

Nick Fury

Gemma Chan

Minn-Erva

Lee Pace

Ronan

Jude Law

Walter Lawson / Mar-Vell

Ben Mendelsohn

Talos

Mckenna Grace

Young Carol Danvers

Djimon Hounsou

korat

Rune Temte

Bron-Char

Clark Gregg

Coulson

Robert Kazinsky

Chuku Modu

Bethany Levy

S.H.I.E.L.D. Agent

Kenneth Mitchell

Joseph Danvers

Lashana Lynch

Maria Rambeau

James Morrison

Air Force General

Ana Ayora

Pete Ploszek

Abigaille Ozrey

Talos Surfer Girl

Marilyn Brett

Skrull Old Lady

Matthew Maher

Norex

Emily Ozrey

Surfer Talos

London Fuller

Young Carol (age 6)

Connor Ryan

Cadet Livanson

Anthony Molinari

S.H.I.E.L.D. Agent

Adam Hart

Skrull Spy

Jay Arthur

alien

Robert Lee Anderson

Armed Guard

Robert Lee Anderson

Skrull Spy 2

Gil De St. Jeor

Teenager

DJ Jenkins

Air Force Pilot: PYRO

Mel Powell

Pegasus Guard Ficke

Kevin M. Kelly

Coroner
Movie details and information powered by TMDb.
This site uses the TMDb API but is not endorsed or certified by TMDb.