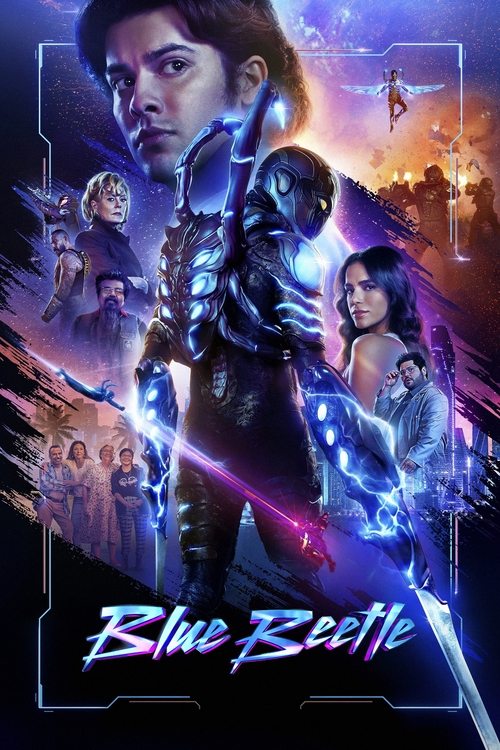 Showtimes
Selected Date
IMAX
Select a date to reserve your tickets.
Today9/25
Tue9/26
Wed9/27
cal
Details
Release Date: August 16, 2023
Genres: Action, Science Fiction
Director: Ángel Manuel Soto
Storyline
Recent college grad Jaime Reyes returns home full of aspirations for his future, only to find that home is not quite as he left it. As he searches to find his purpose in the world, fate intervenes when Jaime unexpectedly finds himself in possession of an ancient relic of alien biotechnology: the Scarab.
Cast View More
Xolo Mariduena

Jaime Reyes / Blue Beetle

Adriana Barraza

Nana Reyes

Damián Alcázar

Alberto Reyes

Susan Sarandon

Victoria Kord

Raoul Max Trujillo

Conrad Carapax / Carapax the Indestructible Man

George Lopez

Uncle Rudy Reyes

Elpidia Carrillo

Rocio Reyes

Bruna Marquezine

Jenny Kord

Belissa Escobedo

Milagros Reyes

Harvey Guillén

Dr. Sanchez

Gabrielle Ortiz

Tia Letty

Becky G

Khaji-Da (voice)
Movie details and information powered by TMDb.
This site uses the TMDb API but is not endorsed or certified by TMDb.